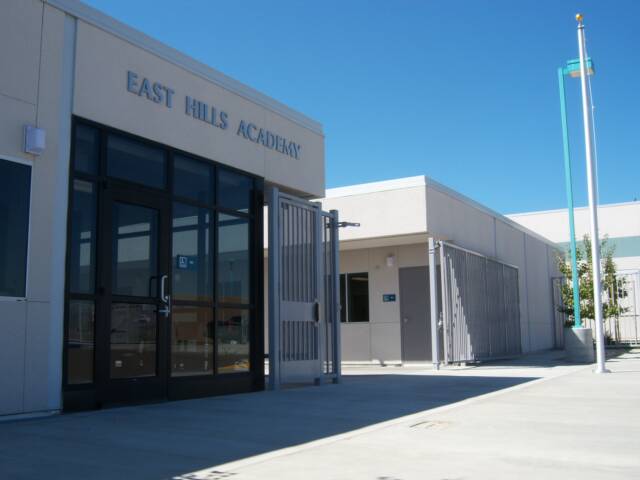 Copyright © - 2015 JRM Architecture, Inc., All Rights Reserved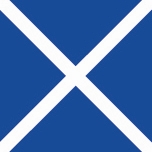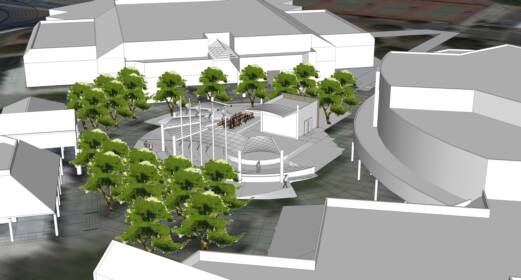 DISTRICT:

Sweetwater Union High School District

LOCATION:

Chula Vista, CA

PROJECT TYPE:

Amphitheater

Observatory

Band Storage

Maintenance Storage

ADA Upgrades

  Restroom

  Parking

  Walkways

COMPLETION DATE:

Fall 2014

CONSULTANTS:

Structural Eng.

  TMAD Taylor & Gaines

Mech, Elec, Plumbing

  Turpin & Rattan Engineering

PROJECT SIZE:

13,100 S.F.

EASTLAKE HIGH SCHOOL - AMPHITHEATER, OBSERVATORY, STORAGE BUILDINGS, VARIOUS SITE IMPROVEMENTS

The Eastlake High School Campus was ready for a new amphitheater on their campus. The space was there, but the design needed a 21st century update. The updated design features provisions for future data, power, and rigging anchor points for future theatrical lighting from the masts of the shade structure. The intent was to give as much flexibility to the space as possible. Of special note, the amphitheater slopes of the seating areas were designed to minimize the presence of railings while still adhering to code. This created a more integrated feel with the new amphitheater and its existing context.

Eastlake High School has the honor of being one of only a handful of public high schools to have an observatory on the campus.  In addition, the observatory features a prefabricated dome which has gone through Department of the State Architect Approval Process, which we are especially proud of.

Other features of this project include renovation work in an existing laboratory classroom that is adjacent to the new observatory; the construction of a new band storage facility, and new maintenance and operations building; and new traffic mitigation measures that will help alleviate traffic congestion on campus during morning and afternoon peak hours.

DISTRICT:

Sweetwater Union High School District

LOCATION:

Chula Vista, CA

PROJECT TYPE:

Special Education High School

COMPLETION DATE:

Phase I:  2012

Phase II:   Fall 2014

CONSULTANTS:

Electrical:

  Turpin & Rattan Engineering

Fire Protection:

  Protection Design

  &Consulting

Soil & GeoTech

  Ninyo & Moore

Landscaping

  David Reed, Landscape

  Architects

Modular Building Manufacturer

  Silvercreek Industries

EAST HILLS ACADEMY - New High School Campus

This 13,000 square foot self-contained school occupies approximately 1 acre of an existing host high school campus. The program includes nine classrooms for 90 severe and non-severe students, an adaptive physical education/multi-purpose room, teaching kitchen, hygiene restroom and administrative offices.  A requirement of this project was developing the Educational Specifications with the staff and receiving approval from CDE.

This project involved extensive communication with the District, special education department, school principal, staff, and parents.  This school project is unique to the District and San Diego County.  It is the direct result of a community need for a local, non-private special education high school.

Due to growing need for such schools, East Hills Academy is now under way to expand their facilities to meet that growing need.  JRM was asked to help plan additional modules for the campus.

-Extensive program coordination with faculty

-Highly developed modular buildings
-Specialized teaching and hygiene facilities


-Integration with host campus facilities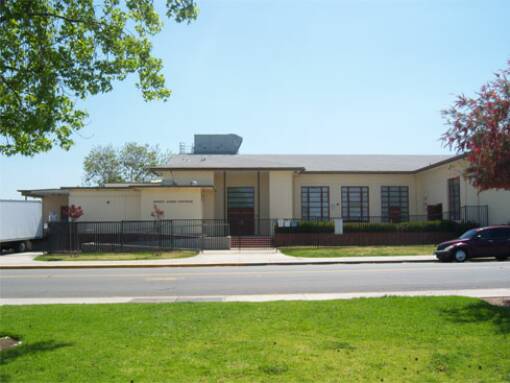 DISTRICT:

Lemon Grove School District

LOCATION:

Lemon Grove, CA

PROJECT TYPE:

Kitchen Renovation

COMPLETION DATE:

Fall 2014

CONSULTANTS:

Structural:

  TMAD Taylor+Gaines

Mech, Elec, Plumbing:

  Turpin & Rattan Engineering

LEMONGROVE MIDDLE SCHOOL - Kitchen Renovation & Walk-in Freezer Addition

JRM was selected by the Lemon Grove School District to compose a renovation proposal for the Lemon Grove Middle School multi-purpose building.  The multi-purpose building was designed by local San Diego Architect, Sam W. Hamill. Construction began in 1951 and was completed in 1952. The building included a commercial kitchen facility where school meals were prepared for all schools within the district.

The Multi-Purpose Building has had seven changes to date. Three changes have been approved by DSA. In order for the Lemon Grove School District to move forward with any projects, the four additional changes must receive DSA approval retroactively.  JRM has guided the District to remediate these code deficiencies so that the District may continue their mission to provide a safe and engaging educational environment.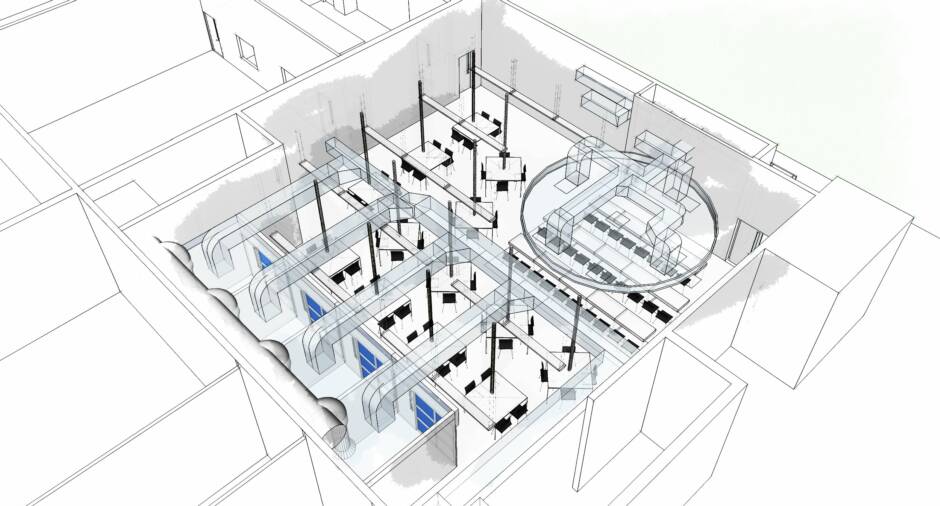 DISTRICT:

Denver Public Schools

LOCATION:

Denver, CO

PROJECT TYPE:

S.T.E.M. Lab design

Theater Upgrades

Code Compliance Renovations

COMPLETION DATE:

Fall 2014

CONSULTANTS:

Structural Eng.

  Monroe+Newell Engineers

Mechanical Eng.

  Envision Mechanical Eng.

Electrical Eng.

  Ackerman Engineering, Inc.

PROJECT SIZE:

5,000 S.F. S.T.E.M+Computer labs

MLK EARLY COLLEGE & RACHEL B. NOEL MIDDLE SCHOOL - NEW S.T.E.M. LAB, COMPUTER LABS, THEATER UPGRADES, AND VARIOUS ADA UPGRADES

At Martin Luther King Jr. Early College Middle School, we are proud to be a part of a growing movement to bring classrooms into the 21st century.  A prime example is the design and implementation of Science, Technology, Engineering, and Mathematics (S.T.E.M.) lab classrooms.  These innovative classrooms introduce students to these subjects and give them hands on experience and further enrich the learning environment.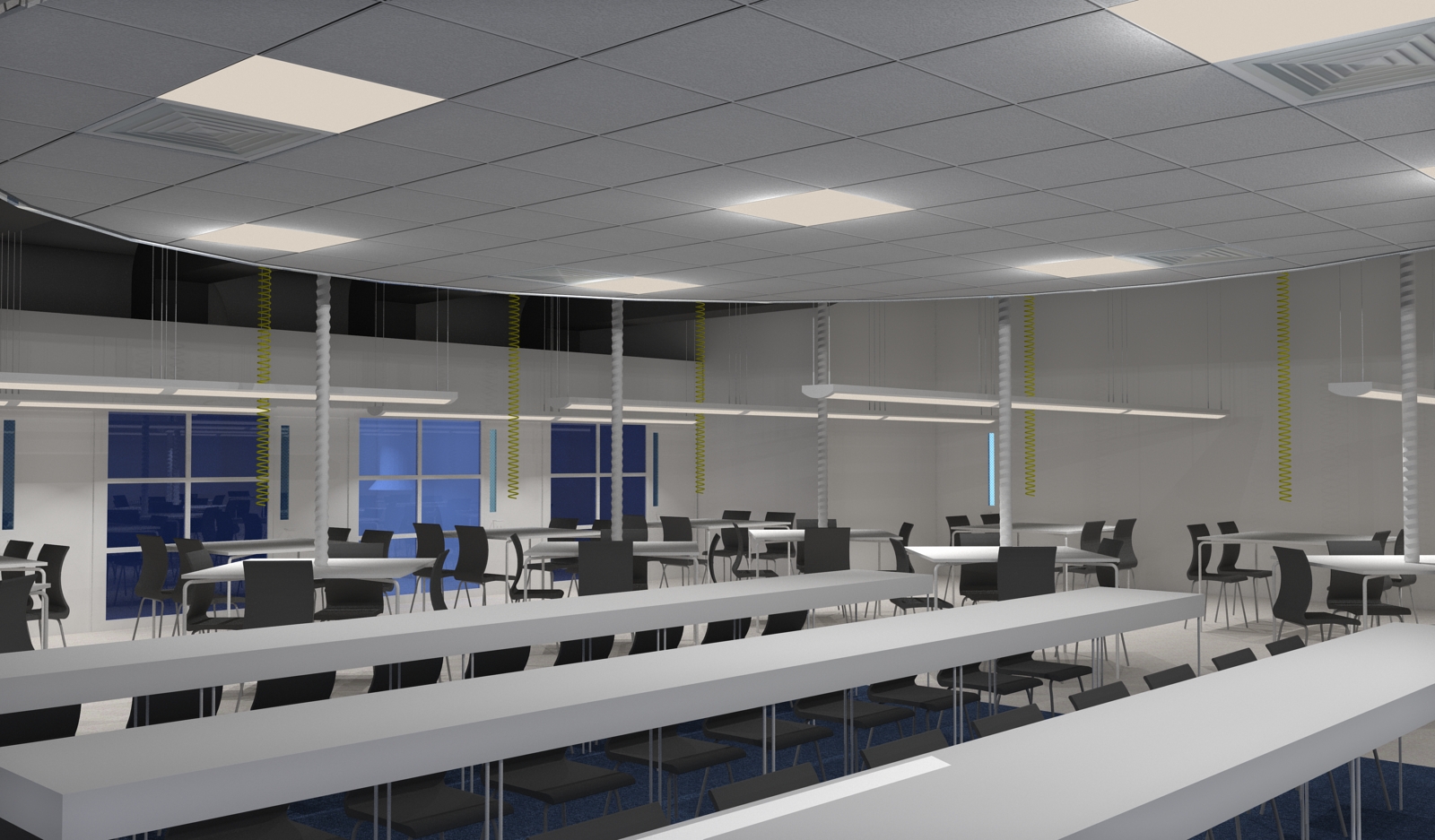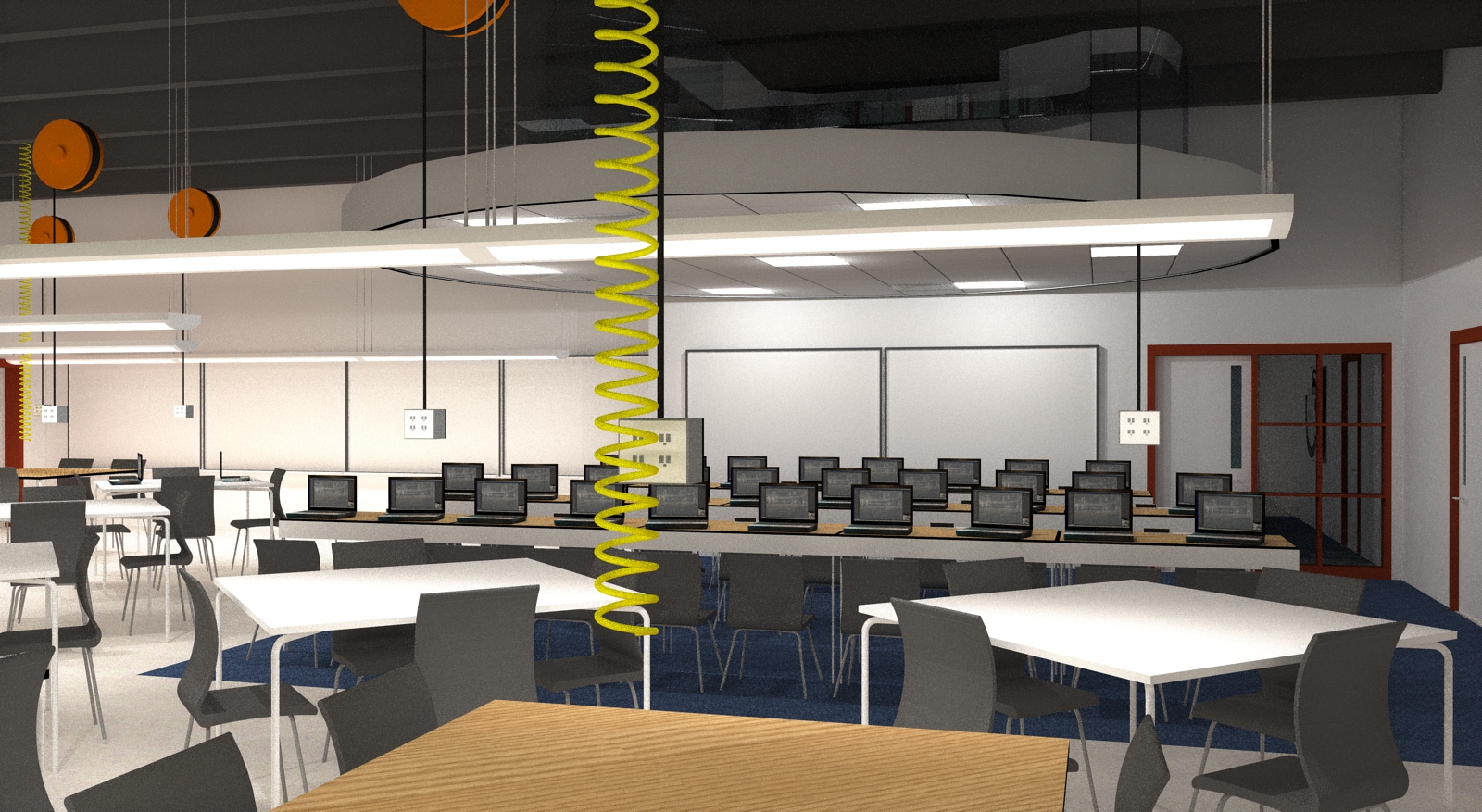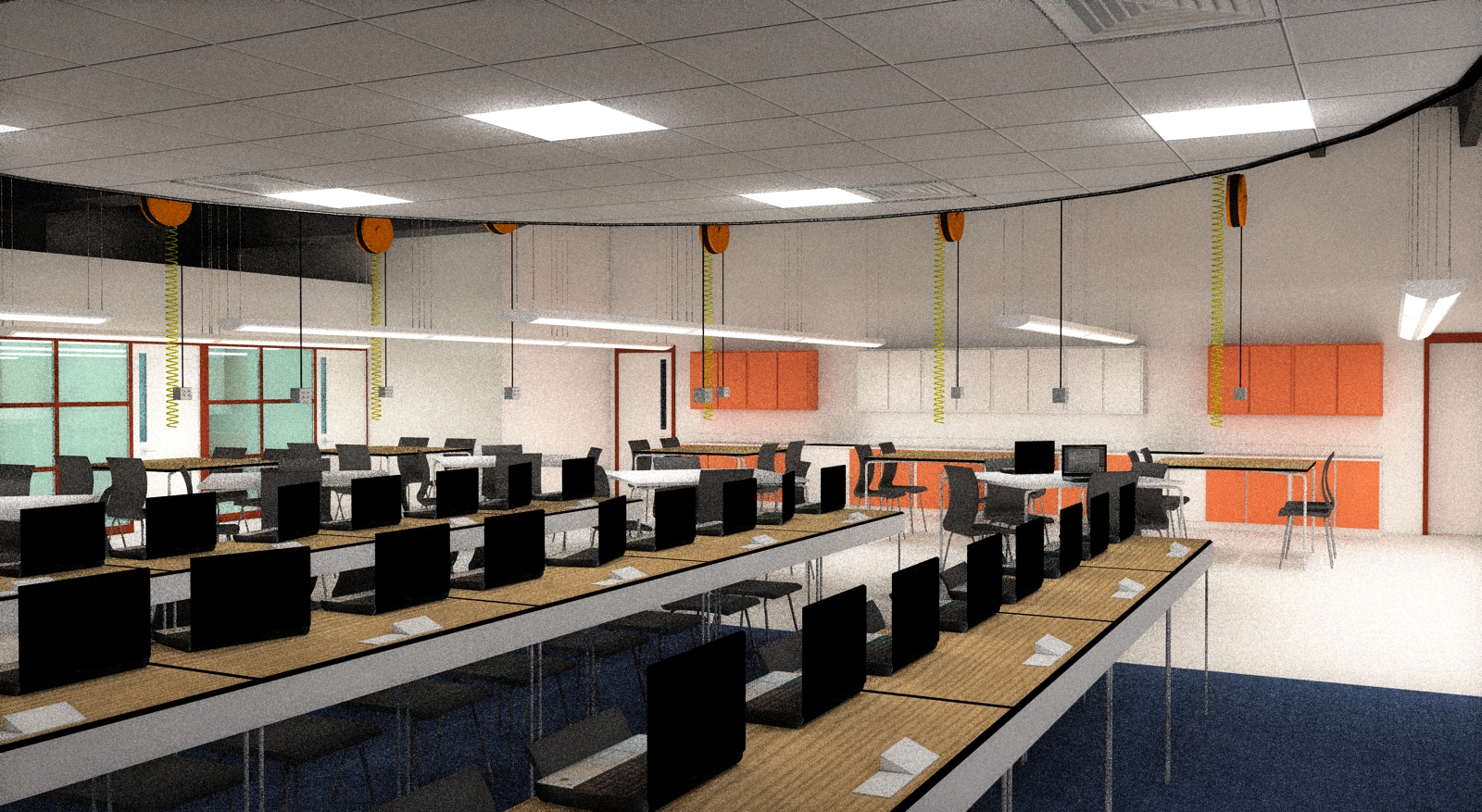 The project also includes theater system upgrades to existing auditoriums, implementation of new energy saving mechanical systems at both King and Noel campuses as well as code compliance renovations to existing facilities.